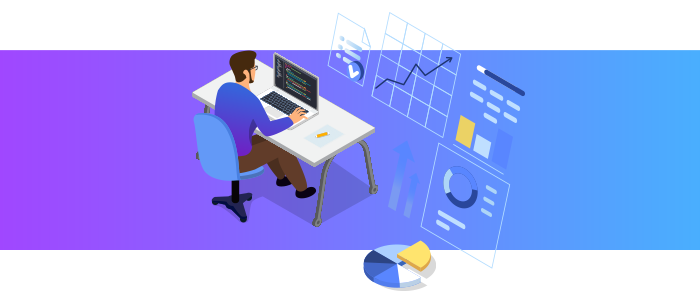 Tech agility: A must-have for crisis survival
It is a known fact that survival of any species depends on its ability to adapt to change. One major change for businesses in 2020 was the need to switch to the work-from-home model to keep things running during the time of pandemic. When countries all over the world started imposing lockdown restrictions, companies had no choice but to switch to remote operations if their line of business allowed them to do so. This blog post discusses the key challenges faced by businesses that had failed to adopt the latest technology on time.
Access to critical data and applications
For businesses that didn't store their key data and applications in the cloud, this was a huge challenge. How do you ensure each of your employees have access to all the business data, programs and apps they need to operate efficiently? Companies that had already adopted the cloud as their core data storage means they didn't face this challenge: everything was cloud-based and accessible from anywhere, using any internet enabled device (laptops/PCs/tablets/smartphones, etc., )
Cybersecurity concerns
With employees working from home, businesses' fears of cybersecurity incidents were increased. Cybercriminals, on the other hand, knew full well all the security lacunae that existed in a hurried remote working environment setup and exploited them to the fullest. Industry reports showed that the initial few months of the pandemic saw an increase in cybercrime and related attacks on businesses.
Data loss
For businesses that didn't operate in the cloud, data loss was another angle to look into. How do you ensure data backup and recovery when your staff is using their personal devices for work? Also, how to ensure they are taking all the precautions necessary to keep the data they are storing on their devices, safe?
Hardware issues
Some businesses provided their employees with work devices at home. For example, employees in some companies were allowed to take their office computers home for work use. But, that still didn't solve the backup and recovery or cybersecurity challenges entirely, because the management still lacked ways to maintain control over the devices.
Phones
With employees working from home, it was a challenge for many businesses to manage their phone numbers–especially for client facing employees. Businesses with VoIP phone systems could make this transition easily, whereas those still relying on the traditional phone setup had to resort to cell phones and couldn't use their business numbers for a while.
Key lesson: Move with the times, adopt new technologies, adapt to newer ways of working